Strawberry Jello Salad a light delicious salad made with strawberries, Jell-O, water, cream cheese, and Cool Whip. This is a salad that will be loved by kids as well as adults.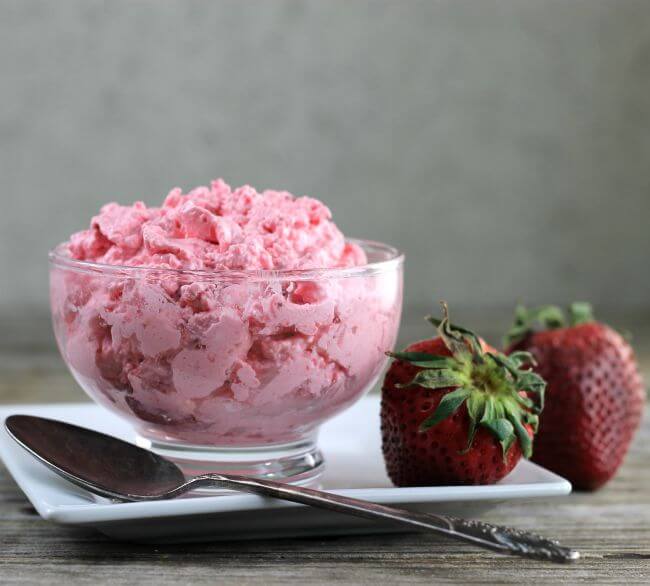 My family loves jello salads. Really, I don't think I have gone to a family gathering where there isn't at least one of these concoctions. Normally I can take them or leave them. They're not usually at the top of my list of things that I want to eat.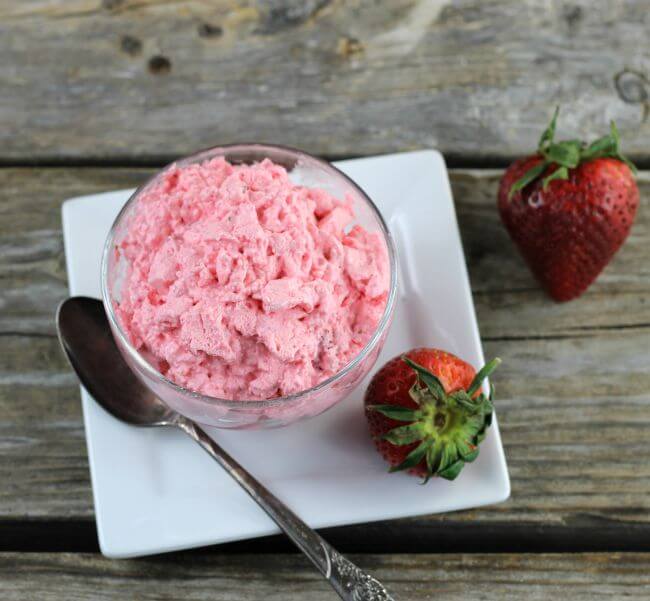 But, I have to say that this one is different. The combination of ingredients make this salad light and refreshing. It will complement just about any meal you are serving.
And, not to mention is super easy to make. I think you may fall in love with this one.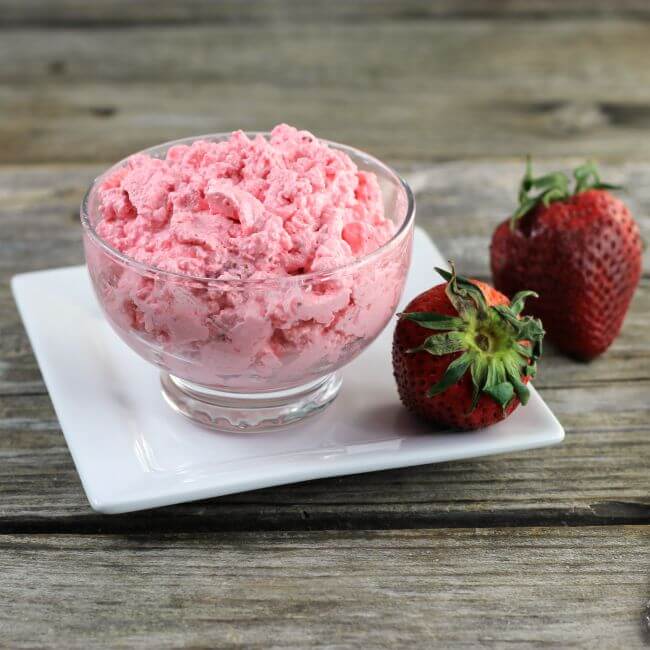 Helpful Tips:
Make the jello first. Once you add the water make sure that you stir the jello and the water for two minutes to make sure that it is completely dissolved.
Have the cream cheese at room temperature for easier blending.
Before adding the berries to the cream cheese you will want to whip the cream cheese for about 30 seconds to a minute and you will want to slice or chop the berries.
I recommend using fresh strawberries for this recipe, but if you are using frozen thaw completely and drain the excess juice.
Once the cream cheese and the berries are combined add the jello. The jello will still be hot/warm which is fine.
This recipe can be made the day before you are going to serve it.
Store covered in the refrigerator for up to 7 days.
Steps for Making Strawberry Jello Salad
Step one
Bring water to a boil and measure out 2 cups. Add the water to the jello and mix until dissolved for about 2 minutes. Set aside.
Step two
Add the cream cheese to a large bowl, with an electric handheld mixer beat until fluffy for about 30 seconds to a minute.
Step three
Add strawberries that have been cleaned and sliced or chopped to the cream cheese. With the mixer beat the strawberries into the cream cheese until the berries are finely chopped.
Step four
Add the jello to the cream cheese and strawberries and mix with the mixer until well combined.
Step five
Set in the refrigerator until the mixture is jelled about 60 to 90 minutes.
Step six
Remove from the refrigerator and add the Cool Whip. With the mixer beat in the Cool whip until well combined. Refrigerate for another 60 to 90 minutes until set. Serve.
Can you change the flavor of this recipe?
Yes, if you don't care for strawberries. Try adding raspberries with raspberry jello or oranges with orange jello.
Looking for easy fruit salad recipes? Take a peek at these recipes: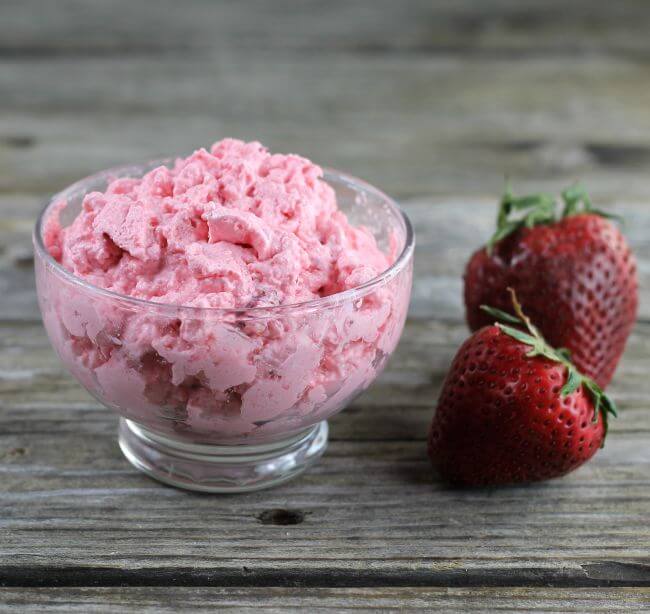 Stay in touch with me on Facebook, Twitter, Instagram, and Pinterest.
(Visited 49,150 times, 26 visits today)