Strawberry Cheesecake Dip a light fluffy dessert dip that can be served with fruit, graham crackers, pretzels, or serve it with your favorite. Serve this for your next get together or make it for your family, they will love it.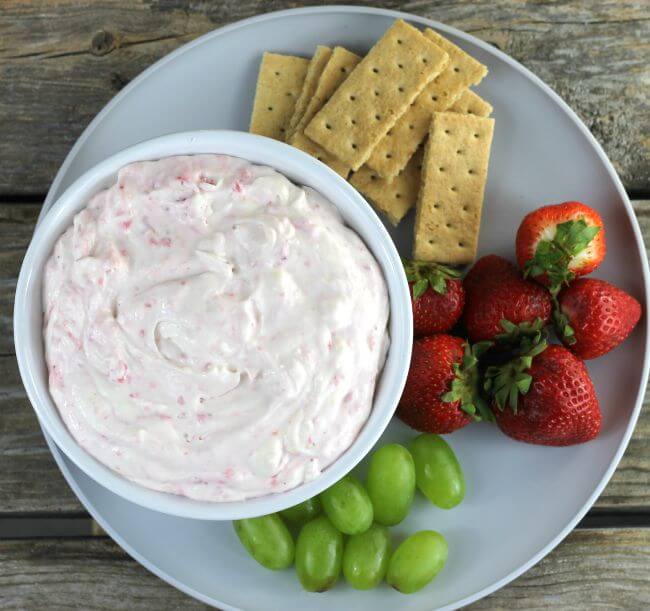 This cheesecake dip comes together in no time. All you need to do is simply mix together the ingredients, there is no baking or no crust to make, it is ready in just a few minutes.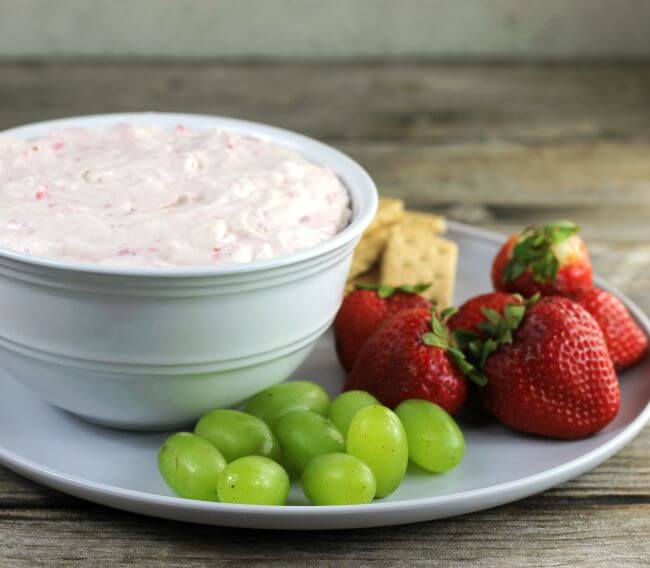 When I have made this dip I have gotten rave reviews. I like to serve it with graham crackers and fresh fruit, but don't be surprised if you have people eating it by the spoonfuls, it is that delicious.
Helpful Tips:
Make sure that the cream cheese is at room temperature. It will make it much easier to whip up.
Beat the cream cheese before adding any of the other ingredients. I find that if I add other ingredients to the cream cheese before mixing it, I end up with some lumps of cream cheese in the dish/dessert.
Mash or puree the strawberries. If you have one use an immersible blender, if not you can use a potato masher. You want the berries to be mashed/pureed well so that they blend in well.
Chill the dip for about an hour before you make it or it can be served the next day.
I like using whipped cream in this recipe, but 8 ounces of Cool Whip or other non-dairy whipped cream would work.
The dip will stay well in the refrigerator for several days if you are lucky enough to have leftovers.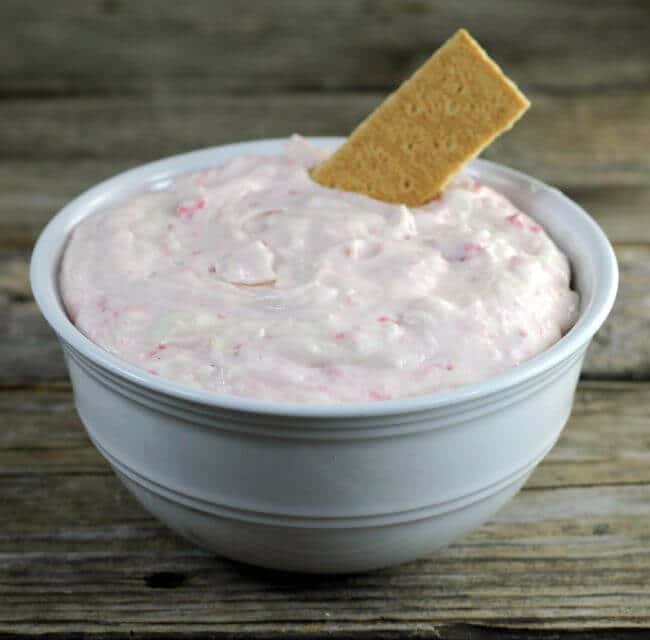 Steps for making Strawberry Cheesecake Dip
Step one
Place the room temperature in a medium bowl and beat with an electric mixer for about 30 or until fluffy.
Step two
Add the sour cream and beat in until well blended. Next, add the sugar and lemon zest and mix in. Mix in the vanilla.
Step three
In a clean bowl add the whipping cream and using clean beaters mix the cream until peak form.
Step four
Add the whipped cream to the cream cheese mixture and with the electric mixer mix in.
Step five
Add the mashed strawberries and mix in. Refrigerate for about an hour before serving.
Looking for other fruity summery recipes? Check these out: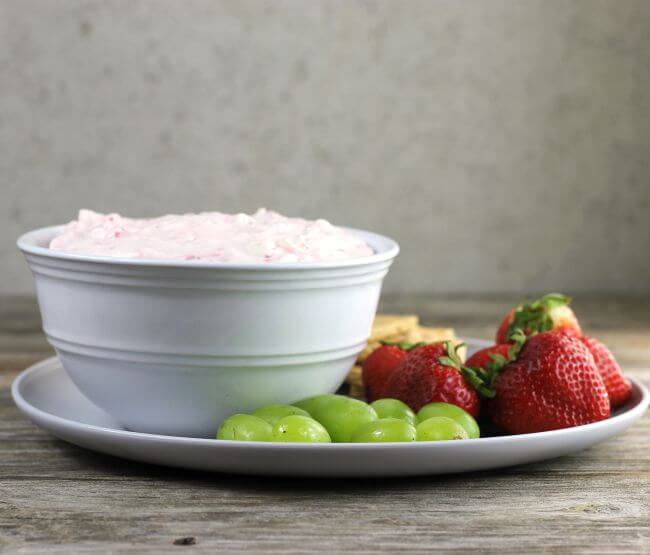 Stay in touch with me on Facebook, Twitter, Instagram, and Pinterest.
(Visited 926 times, 1 visits today)