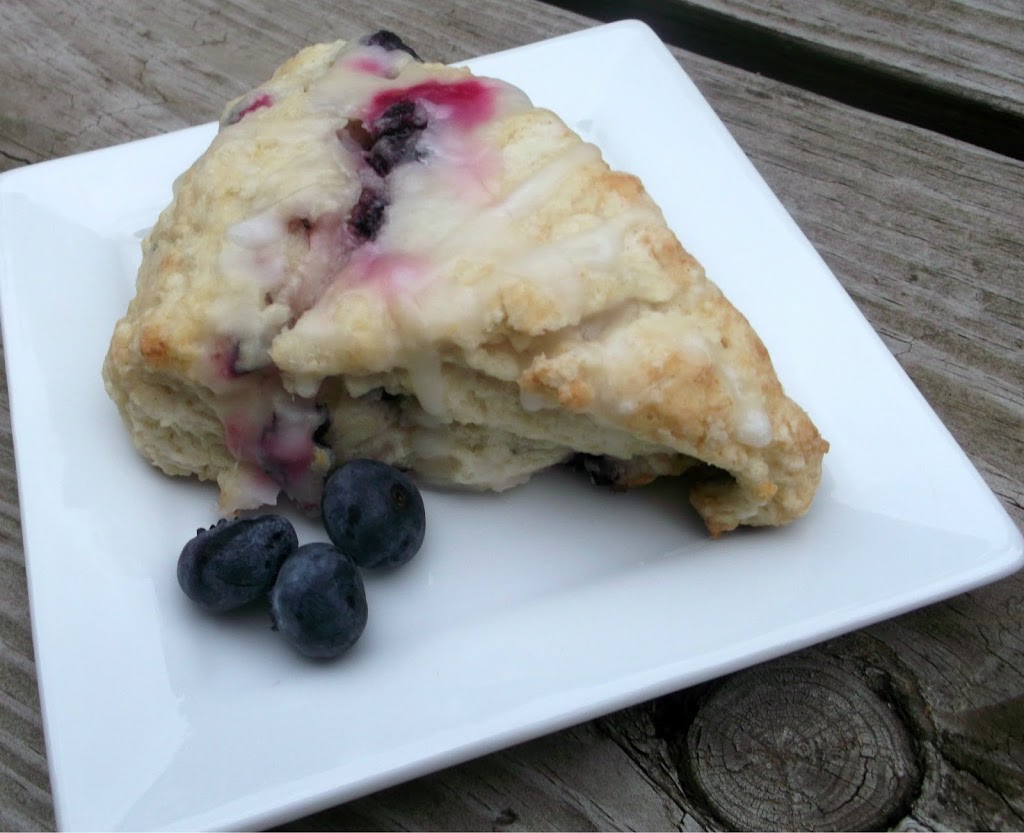 I have fallen in love this summer with something new. That is right I just love the flavor of blueberries and lemons together. Before this summer I had never baked with this delicious combo. It all started a few posts ago when I tried the lemon blueberry bread.  Since we thoroughly enjoyed the bread I went on to make some blueberry and lemon scones. They were so delicious that our daughter Krista who is moving to Chicago this weekend asked me to make another batch so that she could take some with her.
There is something about the tangy taste of the lemon and the sweetness of the blueberries that just pair so nicely together. The recipe I used wasn't quite what I was looking for, but it was better than some of the ones that I had found so I decided to use it. The recipe called for currants (another fruit I have never baked before) but I decided to substitute the blueberry for the currants. As stated before the scones were quite delicious.
Have you baked with lemon and blueberries before? What is your favorite recipe that combines these tasty fruits? I hope that you will try this delicious recipe, it's so easy to make and so tasty.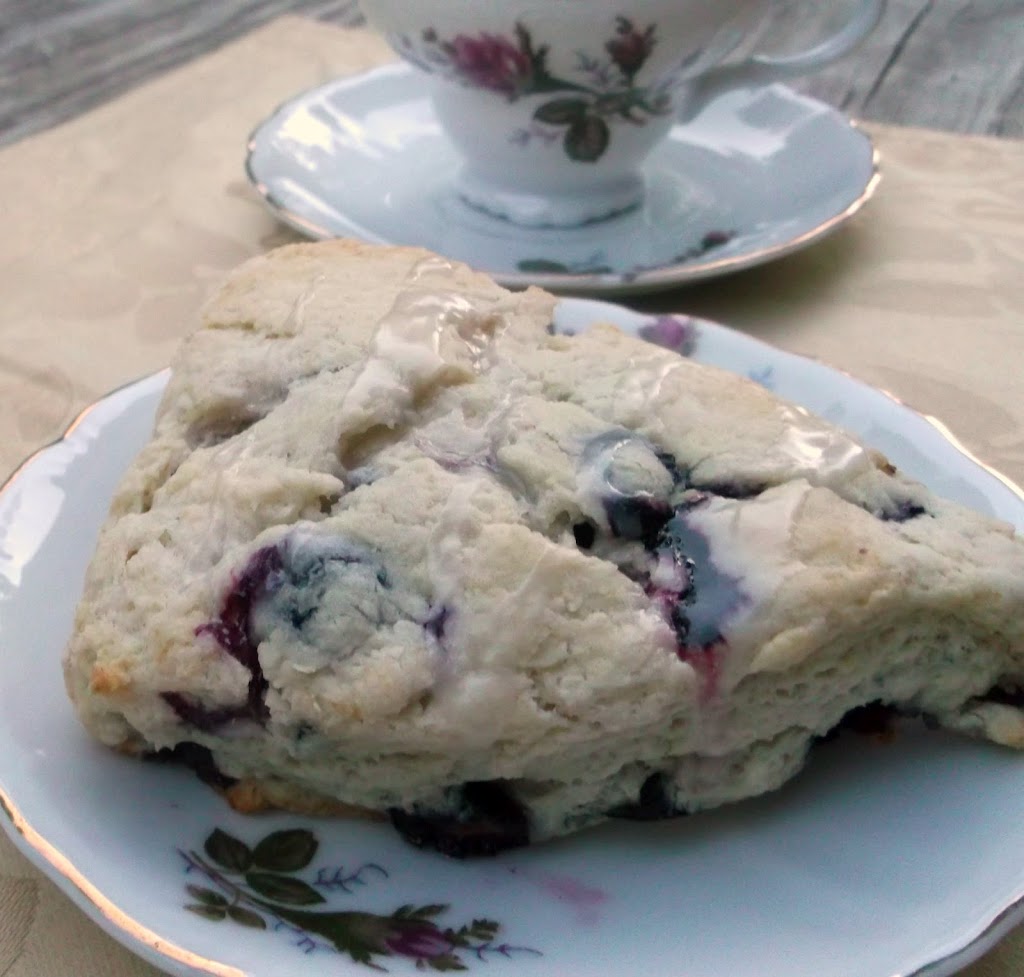 Buttermilk-Blueberry Scones with Lemon Glaze (Adapted from myrecipe.com)
Ingredients:
2 1/2 cups all-purpose flour
1/4 cup granulated sugar
2 teaspoons baking powder
1/2 teaspoon salt
1/2 cup cold butter, cut into chunks
3/4 cup buttermilk
1 large egg
1 cup fresh blueberries
1 tablespoon grated lemon peel
2/3 cup powder sugar
2 tablespoons lemon juice
Directions;
1. Preheat oven to 350 degrees F. In a bowl or food processor, mix or whirl flour, baking powder, sugar, and salt to blend. Add butter and cut in with a pastry blender or pulse until mixture resembles coarse meal. If using a processor, scrape the mixture into a bowl.
2. In a small bowl, whisk buttermilk and egg to blend. Add to flour mixture along with blueberries and lemon peel. Stir with a fork just until evenly moistened (dough will look crumbly).
3. Scrape dough onto a floured surface and, with lightly floured hands, work it into a ball, then pat into a 7-inch round about 1 3/4 inches thick. Cut dough into eight equal wedges. Arrange 2 inches apart on a baking sheet.
4. Baking scones until tops are browned, 20 to 25 minutes. Let cool for about 10 minutes on the baking sheet. Meanwhile, in a small bowl, stir together powdered sugar and lemon juice. Drizzle glaze over warm scones. Serve scones warm or let cool completely.