We celebrated my mom's birthday this past weekend. My yum yum bars came to the party, but there were just a few that came back home with me.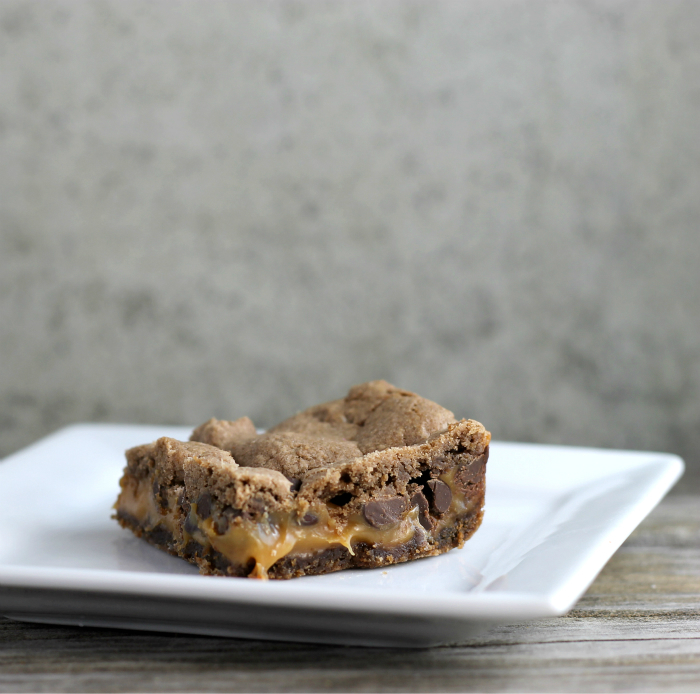 We have a birthday party every year for my mom. I come from a large family, so it is a large celebration. All of my siblings are there, a lot of my mom's grandchildren, and great grandchildren and this year there was a great great child at the celebration. It's a lot of fun and a lot of food. 
My family loves their sweets. Yeah, like they really like their sweets. We set up a table just for the sweets at this celebration and it is full of all kinds of bars and goodies.  I always end up bringing the same bars to this celebration, well I should say to any of the family celebrations.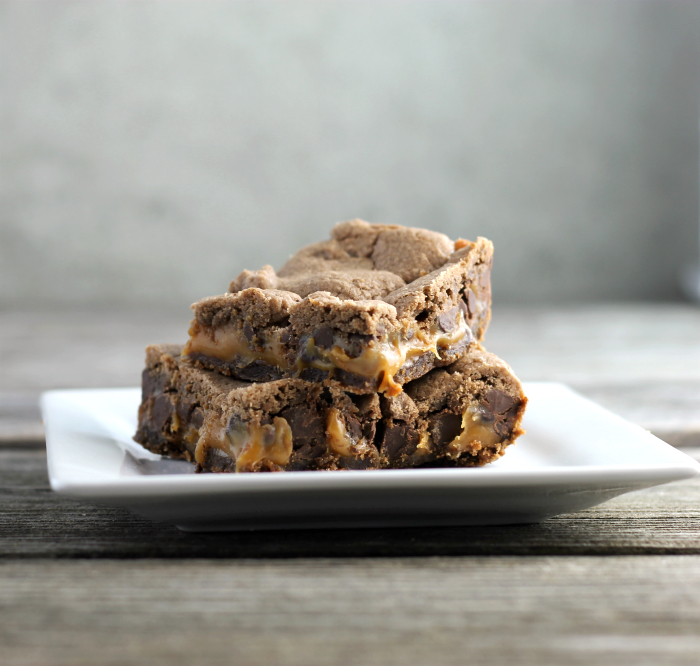 I think my family would be disappointed if I didn't bring these yum yum bars to these celebrations. They always get rave reviews and when it is time to pack and go home there is usually just a few of these bars left. A lot of times I will hear people asking if Dawn brought the yum yum bars.
But then I can see why everyone loves these bars, they are fudgy, filled with gooey caramel, and chocolate chips. I love them because they are simple to make and just the fact that everyone loves them. The only thing that I don't like about these bars is having to unwrap all of the caramels, it seems to take forever.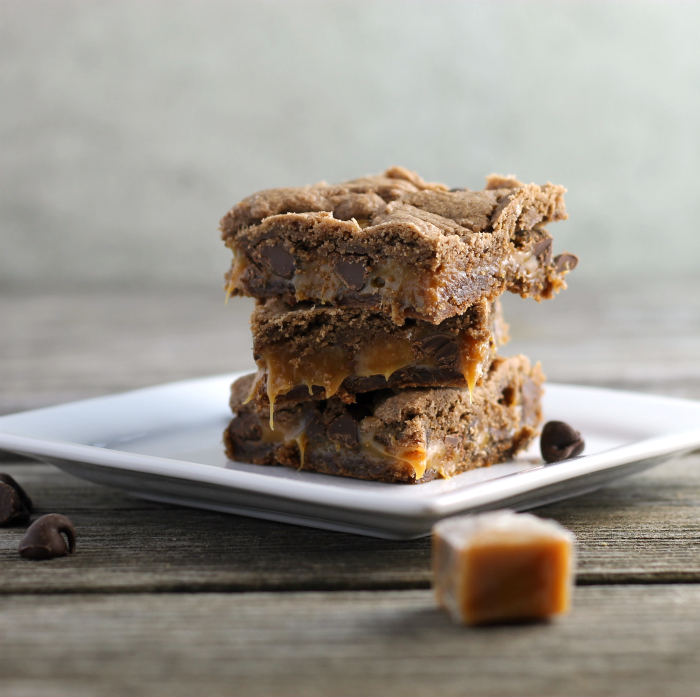 I have been making these bars for as long as I can remember. It has been so long that I don't remember where the recipe came from.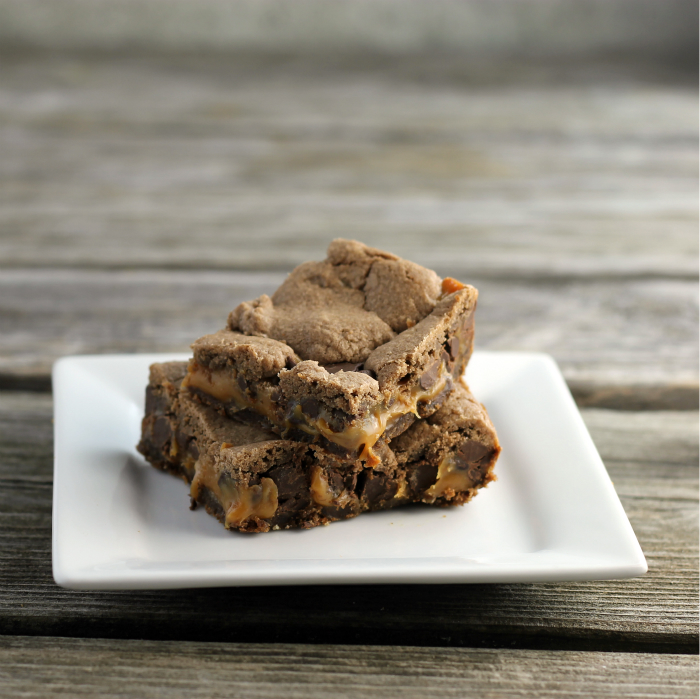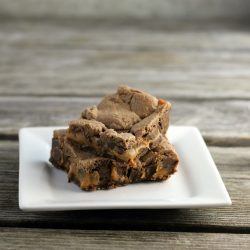 Ingredients
1

German chocolate cake mix

5

ounce

can or 2/3 cup evaporated milk

divided

1/2

cup

butter

melted

50

wrapped caramels

like Kraft

1 to

cups

chocolate chip

semi-sweet or milk chocolate
Instructions
Preheat oven to 350 degrees F. Grease a 9 by 13-inch pan.

Unwrap caramels and add to a medium size saucepan with 1/3 cup of the evaporated milk. Heat over medium-low heat until caramels are melted; stir frequently so that the caramels don't scorch.

While the caramels are melting prepare the cake mix. In a medium bowl combine the cake mix, melted butter, and 1/3 cup of the evaporated milk. Mix until well combined. Take one-half of the cake mixture and pat out into the prepared pan. Bake in the preheated oven for 6 minutes.

Remove from oven and pour the melted caramel sauce evenly over the baked cake mix. Sprinkle the chocolate chips over top of the caramel. (I like a lot of chocolate chips so I make sure that the cover the caramel). Take the remaining cake mix and dab over the top of the chocolate chips by taking small pieces of the batter and slightly flatten it with your fingers and place it on top of the chocolate chips.

Place the baking pan back into the oven and bake another 15 to 18 minutes. Cool completely on a cooling rack and cut into bars.
Notes
When patting out the cake mixture on the bottom of the baking pan make sure to take 1/2 of the batter or less, if you use too much you will not have enough for the top of the bars.