Great tasting Mexican shrimp fried rice… perfect for the middle of the week or weekend dinner.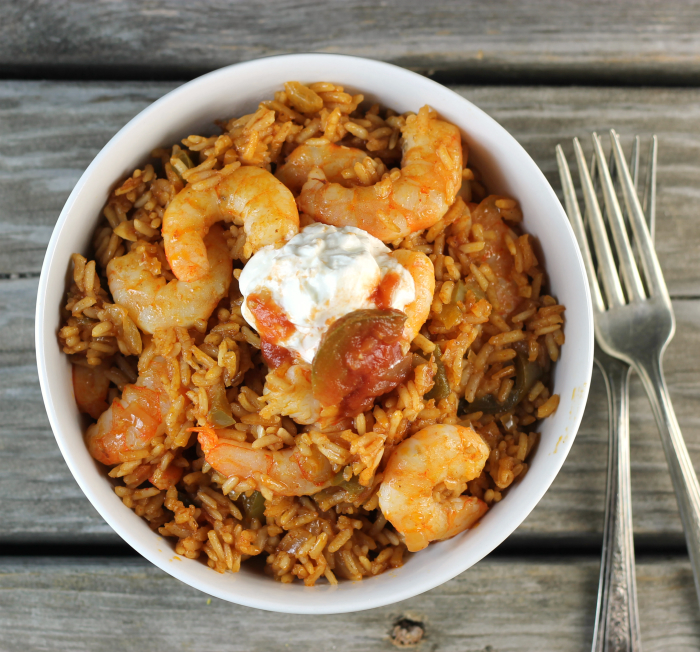 I have been enjoying looking at all the blogs with their Christmas recipes. They are so festive and so many amazing recipes. I am sorry, but I  don't have recipe for Christmas goodies today, but then again I am not sorry because this Mexican shrimp fried rice is nothing but delicious.
I am a fan of fried rice, although I don't eat it too often. My favorite is with chicken and a variety of vegetable. But of late I have wanted to try something with a more Mexican flair. Yep, I love Spanish rice as much as I like fried rice, so I decided that maybe it would be a good idea to kind of combine the two together and come up with something new.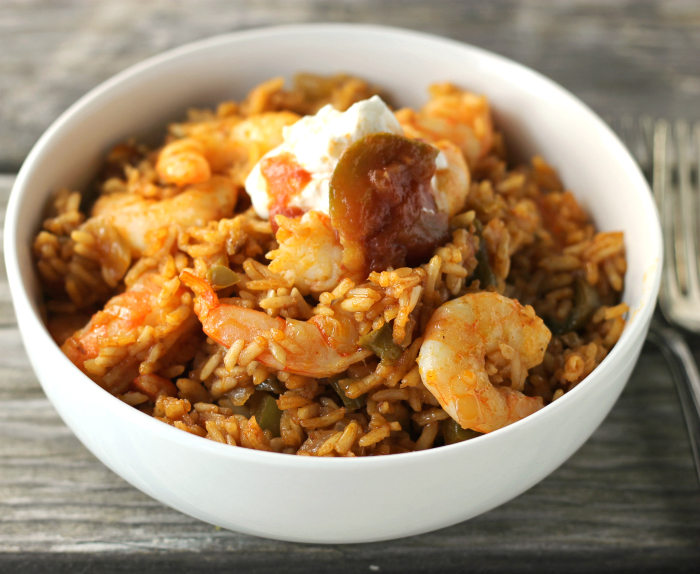 I used uncooked rice for this recipe. The first time I tried the recipe I used cooked rice, but the dish didn't turn out at all how I thought it would. The rice got gummy and stuck together, I didn't like the texture at all. This time, around I decided to fry the rice in oil before adding my broth and salsa.
The rice didn't stick together and was perfect. Yeah, it did take a little more time, but the end result was worth it. I didn't add a lot of vegetables to this dish, it is actually quite simple. But I am sure if you want to add some of your favorite veggies or maybe black beans, it would only add to the flavor of this already tasty dish.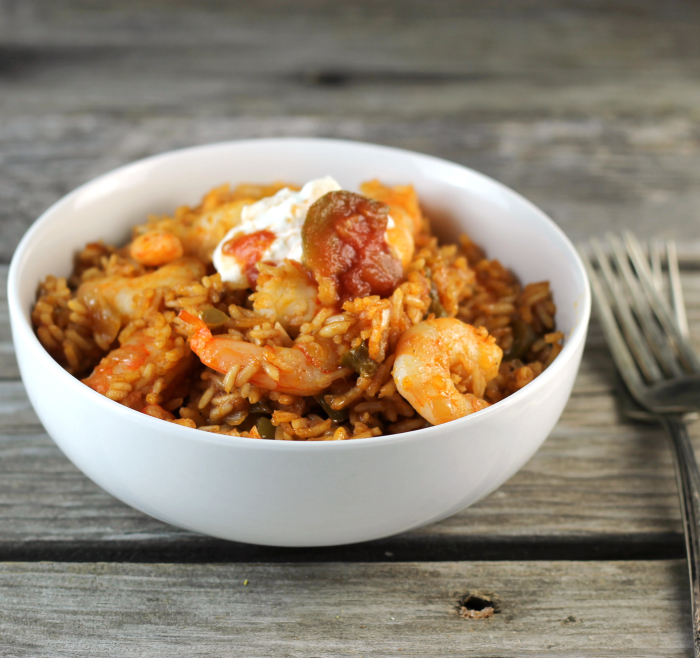 Mexican Shrimp Fried Rice
Keyword:
Mexican shrimp fried rice, shrimp fried rice, mexican fried rice
Ingredients
1

pound

cleaned shrimp

2

tablespoons

vegetable oil

plus 3 more tablespoons for later in the process

1

cup

of uncooked rice

1/2

cup

green pepper

1/2

cup

chopped onion

2

cloves

garlic minced

1 1/2

cup

vegetable broth

1

cup

salsa

1/4

teaspoon

cumin

1/4

teaspoon

paprika

Can season with a little salt if needed
Instructions
To a large skillet add 2 tablespoons of vegetable oil and heat over medium heat. Once the oil is hot add the shrimp, cook until the shrimp turn pink and are almost to the point of being done. Remove the shrimp from the skillet.

Once the shrimp are removed add about 3 more tablespoons of oil. Add the rice to the hot oil, stirring occasionally so that the rice does not burn. As the rice starts to turn a light brown add the green peppers, onions, and garlic. Continue to cook until the rice turns to a golden brown color.

Add the broth, salsa, cumin, and paprika. Once these ingredients are added taste the broth, season with salt if needed.

Reduce heat and continue to simmer for 25 to 30 minutes or until rice is tender. Once the rice is tender add the shrimp and heat until the shrimp are heated through.

Serve with additional salsa or sour cream.