Meatloaf with barbecue glaze made with a simple BBQ sauce is a new favorite in our house. We love it for an easy Sunday night dinner.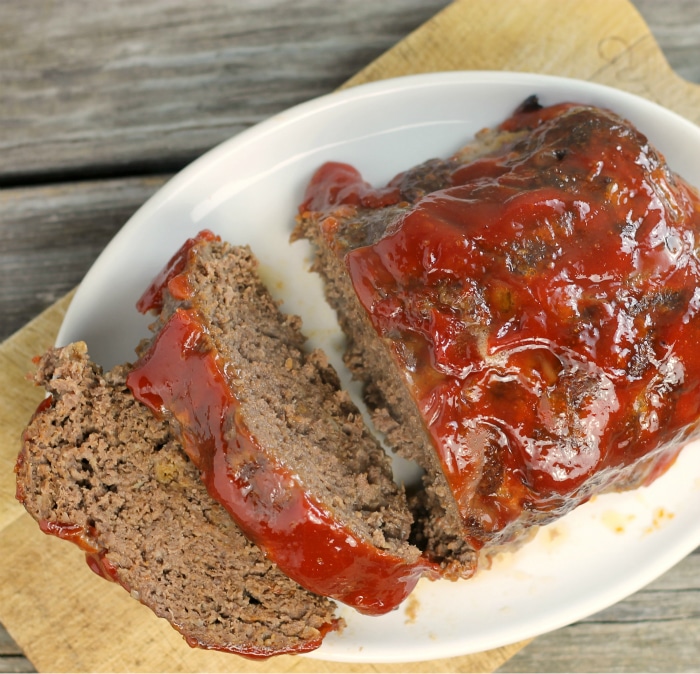 Ever since I can remember I have loved meatloaf. Growing up we had it quite often for meals. There were never any complaints when it was set on the table. It was usually served with mashed potatoes and corn. To this day I still love this combination for dinner. We never had this meatloaf with barbecue glaze, but still I always loved my mom's meatloaf.
When I got married to Mike, I found out that he was a meatloaf lover too. I was thrilled! But then the kids came along and they did not share our love for meatloaf. Now really how can you not love meatloaf?
So meatloaf was not on the menu too often back in those days. Now that time has moved on and the kids are grown and moved out of the house meatloaf is on the menu once again.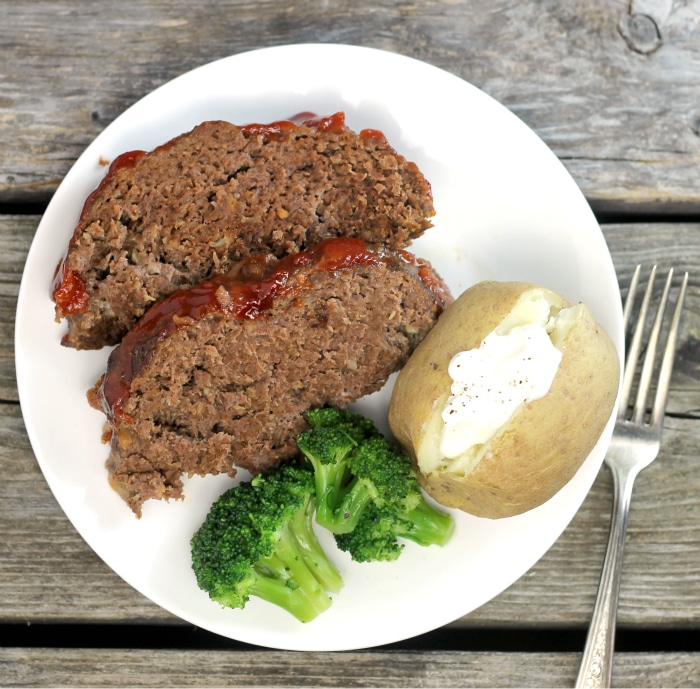 Every once in a while I like to change things around and this where the meatloaf with barbecue glaze comes into the picture.
The barbecue sauce is made with a few ingredients that you probably have in your pantry ketchup, Worcestershire sauce, brown sugar, and vinegar. All simple ingredients but it makes this meatloaf with barbecue glaze taste fantastic.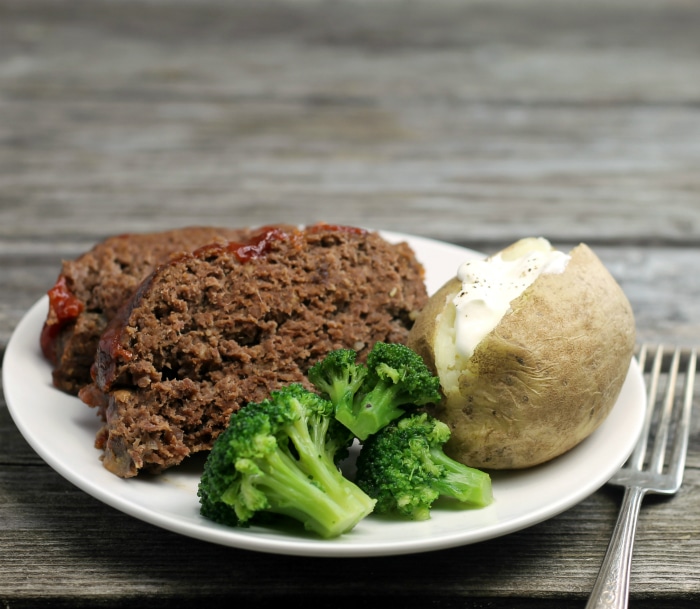 If you like this recipe please check out the following:
Ingredients
Meatloaf
1 1/2

pounds

ground beef

1/2

cup

bread crumbs/cracker crumbs

1

egg

1

tablespoons

ketchup

1

teaspoon

ground mustard

1

tablespoon

Worcestershire Sauce

Salt and Pepper

to taste
Barbecue Glaze
1/2

cup

ketchup

2

teaspoons

Worcestershire sauce

1

teaspoon

brown sugar

1/2

teaspoon

vinegar
Instructions
Preheat the oven to 350 degrees F.

Mix together all of the ingredients for the barbecue glaze and set aside.

Mix the ingredients for the meatloaf together until well mixed.

Place the mixture into a small loaf pan (about a 7 by 4-inch pan) press the meat to form the loaf.

Remove the meatloaf from the loaf pan and set on a baking sheet that has been lined with foil.

Top the meatloaf with the barbecue glaze and place in the preheated oven.

Bake until the center of the meatloaf is no longer pink, about 1 hour and 10 minutes.
Nutrition