I love pot pies! This Italian pot pie is not your normal pot pie, but it is so tasty!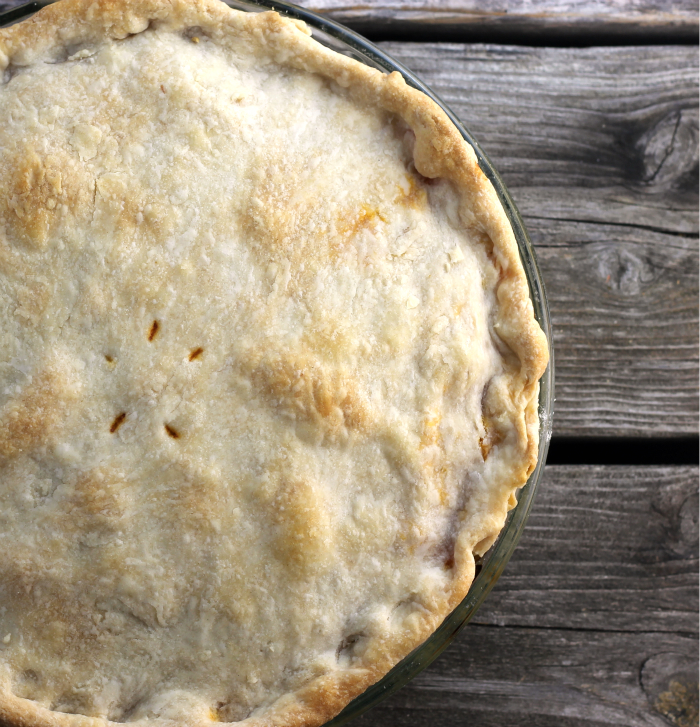 I noticed that it is National Grilled Cheese Day on April 12th. I had a grilled cheese recipe all ready to go for this post. But when I was looking at the pictures of the grilled cheese, I decided that they were not good enough for the blog. So, right now I am wishing that the pictures would have turned out; it would have been the perfect post. Oh well, maybe next year.
My favorite pot pie until now has been chicken pot pie and loads of vegetables. I don't make enough that is for sure.
Of late I have been thinking of pot pies and how I could change them up a bit. I also love Italian sausage, it is always my favorite topping when it comes to pizza. That is when it hit me, Italian pot pie. Loads of Italian sausage, peppers, diced tomatoes, onions, and garlic all wrapped up in a flaky pie crust.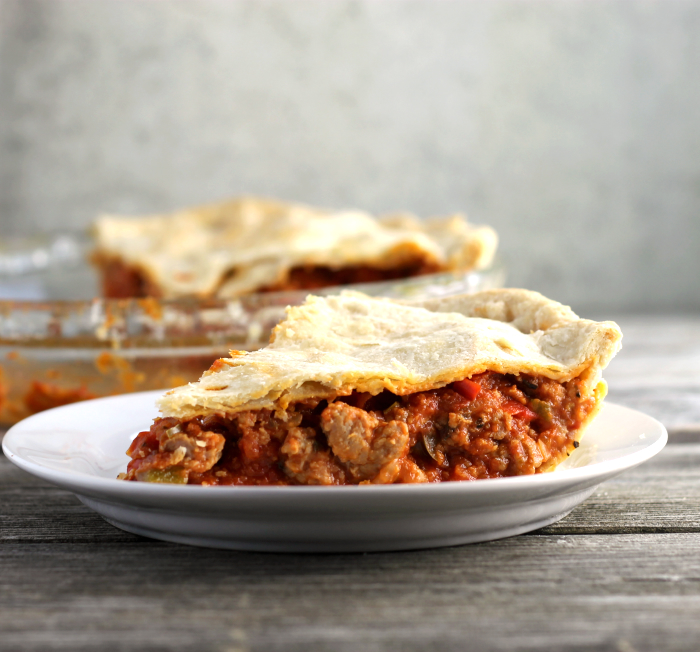 When I first started thinking about this Italian pot pie, I wasn't sure if I wanted to make the crust with pizza/bread dough or if I should go with a traditional pie crust. I love the traditional pie crust when it comes to the traditional pot pie, so I decided to stay true to making a pot pie and go with the pie crust.
As always things can be changed out. If you don't like certain ingredients in this recipe you can change them out to what you or your family enjoy. Personally, I would have put mushrooms in my Italian pot pie, but I am outnumbered by the people who don't like mushrooms in our house.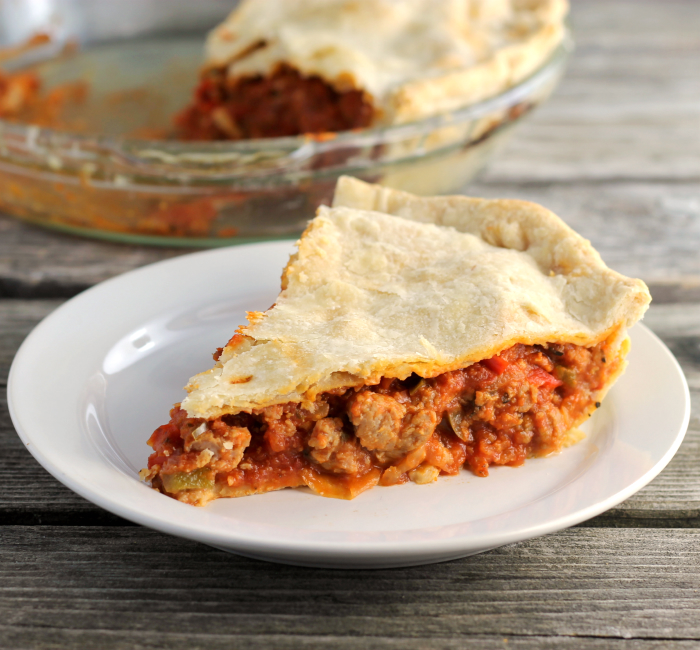 Ingredients
Pie crust

top and bottom This can be store-bought or your favorite recipe

1 1/2

pounds

Italian sausage

2

tablespoon

olive oil

1

small onion chopped

1/2

red pepper chopped

1/2

green pepper chopped

2

cloves

garlic minced

14.5-

ounce

can diced tomatoes

15-

ounce

can tomato sauce

1 1/2

teaspoon

dried basil

2

teaspoons

oregano

1 1/2

cup

mozzarella cheese
Instructions
In a large skillet brown the Italian sausage.

In another skillet heat the olive oil over medium heat. Add the onion, red pepper, green pepper, and garlic. Cook for about 10 minutes until vegetables are getting soft.

Stir in the diced tomatoes, tomato sauce, basil, and oregano.

Stir in the Italian sausage, making sure everything is mixed well.

Stir in the mozzarella cheese.

Preheat oven to 375 degrees.

Place the bottom pie crust into the pie pan.

Add the meat and sauce filling.

Place the top crust over the meat mixture. Trim the edge and seal.

Place in the preheat oven and bake 35 to 40 minutes or until pie crust is a golden brown.