This Hot Fudge Sauce is made with just a handful of ingredients that you probably have in your kitchen right now. If you like to top your ice cream with a chocolatey, thick, rich chocolate topping then this one is for you.
When it comes to hot fudge recipes this one has been in my recipe box for many years, it is the only one that I ever make.
You will never find a recipe that is easier or faster than this one. It takes only a few minutes since it is made in the microwave. The whole family loves this recipe. I have made to go over ice cream, but that is not all it goes well with. Make when you want to make brownie sundaes or to put over cakes, or whatever you would serve a thick rich chocolate sauce with.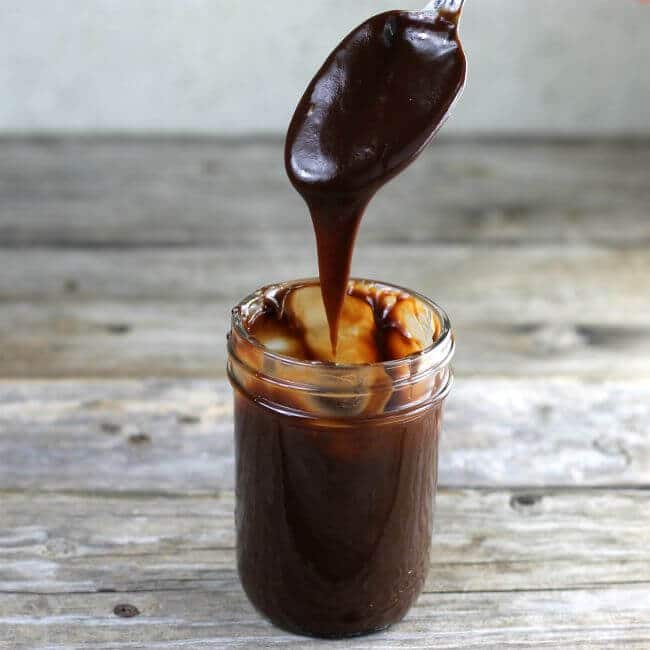 Once you try this recipe you will never make a different one, believe me.
Helpful Tips:
Use a large microwave save bowl or measuring cup to make this recipe. You will want something large enough so it is easy to stir.
The longer you cook this recipe the thicker it gets. So keep that in mind, if you want a thinner sauce to cut the cooking/microwave time and check to see if it is thick enough.
It can be stored in the refrigerator a week easily, that is if there is any left.
When adding the cocoa to the dry ingredients make sure that there are no lumps. You can break up the lumps of cocoa with a spoon before adding the water.
This recipe only makes a cup, but it is easy to double it or triple it. Just remember you may have to cook/microwave it for a bit longer.
This recipe is great for sundaes, just add bananas, nuts, whipped cream, or whatever you like on your ice cream.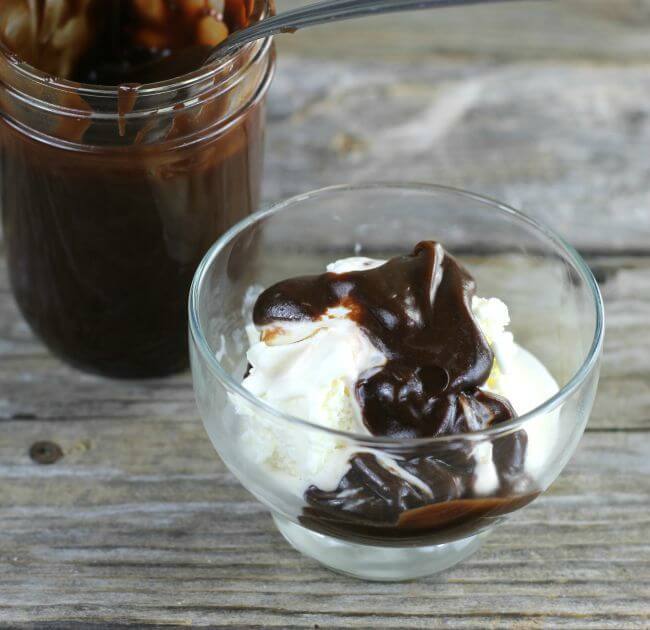 Steps for making Hot Fudge Sauce
Step one
Mix together the dry ingredients in a large bowl or glass measuring cup.
Step two
Stir the water into the dry ingredients.
Step three
Place in the microwave and cook on high power for 1 1/2 minutes. Remove from the microwave halfway through the cooking time and stir.
Step four
Add the butter. Return to the microwave for another 30 seconds. Don't worry if the butter is not melted just stir until it is melted and blended in.
Step five
Add the vanilla and stir in. Serve hot with your favorite ice cream or dessert that would go well with the chocolate.
Here are additional easy dessert recipes you may like:
Stay in touch with me on Facebook, Twitter, Instagram, and Pinterest.