Green tea fruit smoothies a delicious way to get your fruit and tea all in one.
Green tea fruit smoothies are made with green tea, strawberries, blueberries, lemon juice, and honey. A healthy alternative to the soda, and other sweet drinks that we like to consume during the hot days of summer.
I received free samples from Pearson's Candy Company but did not receive any financial compensation for this post.
Friday night has turned into smoothie night at our house during the summer. Our grandchildren come over on Friday nights and they not only love to drink smoothies, but they love to make them as well.
They love adding the fruit to the blender and pushing all of the buttons. I am sure that it takes double the time with their help, but I don't mind. I hope that as the years pass and they grow older that they will remember our Friday smoothie nights.
My granddaughter can't quite get the "th" sound out she calls them smoovies. It's so cute. I wish I could stop time for a bit. Our grandchildren are growing up way too fast. Soon these days will be just a memory, but oh what a memory they will be.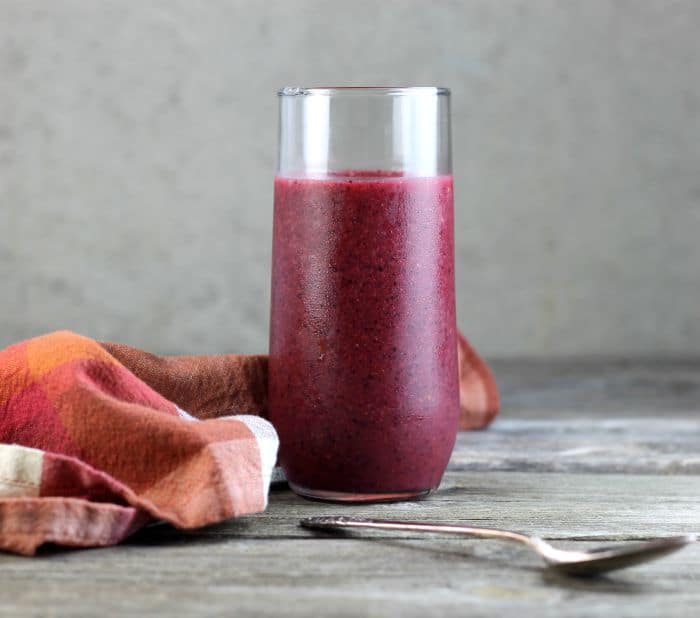 Okay, for this green tea fruit smoothie, I actually made green tea and froze it in an ice cube tray. I had a pound of fresh strawberries and a cup of frozen strawberries. I also added blueberries that were frozen. There is also lemon juice from one lemon that goes into this smoothie. I used honey instead of sugar to give some sweetness, about two tablespoons, but you can use the amount you like for your taste.
One note about the fresh strawberries, I didn't cut the green tops off of the strawberries, they went into the smoothies too. Mike had read that the greens on the strawberries are healthy for you. You just have to remember to wash them so you get rid of any dirt that might be clinging to them.
On another note beside loving smoothies during the heat of the summer, I am a big fan of chocolate.
I love chocolate, but to tell the truth, I usually eat milk chocolate. But when I received the 7th Street Confections dark chocolate thins I fell in love with them. The chocolate is smooth, creamy, and delicious. So even if you are not a fan of dark chocolate I would urge you to try these chocolate thins. They come in four great variations.
Raspberry & quinoa, strawberry, blueberry & almond, and pineapple & toasted coconut. The blueberry & almond was my favorite, but they all had excellent flavor.
Check out their website for more information here.
Green Tea Fruit Smoothies
Green tea fruit smoothies a delicious way to get your fruit and tea all in one.
Print
Pin
Rate
Ingredients
1

cup

water

1

green tea bag

1

pound

strawberries

1

cup

frozen strawberries

1

cup

frozen blueberries

1

juice from lemon

2

tablespoon

honey
Instructions
Heat one cup of water so it is about to boil. Add the green tea bag. Steep for 3 to 4 minutes. Pour the tea into an ice cube tray and freeze.

Add the pound of fresh strawberries and lemon juice and process until liquid. Add the frozen strawberries, blueberries, and green tea ice cubes slowly. Blend until all the ingredients are blended. Add the honey and blend in. Serve
Notes
If the smoothie is too thick I recommend that you have cooled green tea and add gradually until the desired thickness.
Nutrition
Check out these other drink recipes: