Citrus Basil Infused Sparkling Water is a new refreshing way to quench your thirst.
I have had this citrus basil infused sparkling water recipe in my head for weeks. In fact, I had asked Mike to pick up some sparkling water a few weeks ago. It has been sitting in the pantry waiting to be used all this time.
We still have basil in the garden and I have been trying to think of some new ways to use it. I thought it would be fun to add it to a drink.
As I had mentioned in my last post we celebrated our son's birthday this past weekend. It was the perfect time to try out this citrus basil infused sparkling water on the family. They are usually pretty honest when it comes to my recipe ideas and tell me how it is. So, yep it was perfect timing.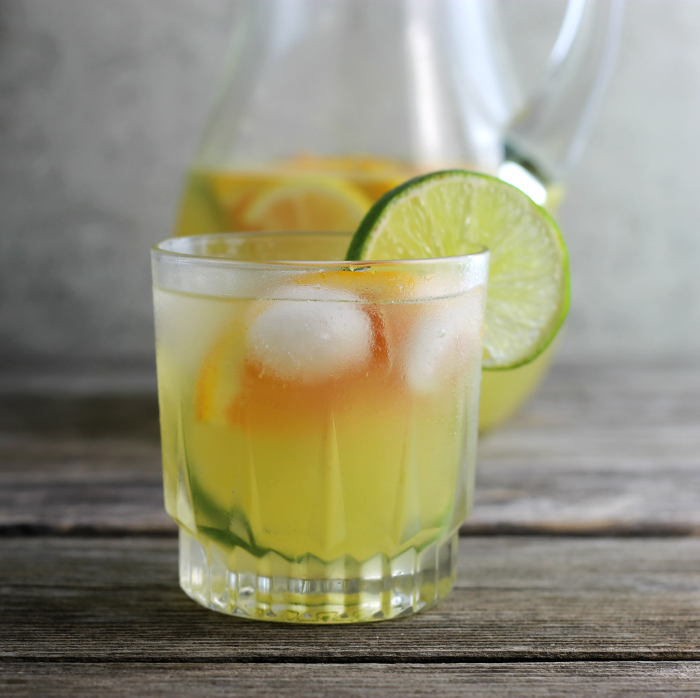 I decided to go with a citrus base for this infused water. We added fresh squeezed orange, lemon, and lime juice. The basil is infused in a simple syrup that is made of sugar and water. Slices of fresh fruit are used to garnish the glasses. At the time I was making the drinks I never thought of saving some of the basil to add to the glasses. Oh well, if you make this drink I think it would be a nice touch.
When our family was trying the citrus basil infused sparkling water, I heard them mention that they had tried basil in other drinks too. The family gave me a thumbs up after tasting this sparkling water.
Do you still have basil in your garden? Yeah? Then what are you waiting for? Go ahead and make this refreshing citrus basil infused

sparkling

water.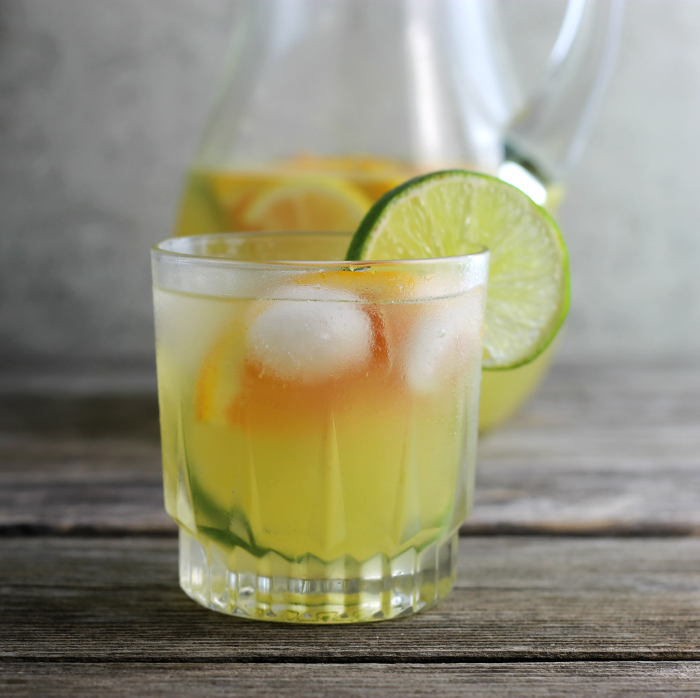 Ingredients
3/4

cup

orange juice

1/2

cup

lemon juice

3

tablespoons

lime juice

3

cups

sparkling water

5

tablespoons

basil infused simple syrup or to taste

For the basil infused simple syrup

1/2

cup

basil

leaves

1

cup

water

1

cup

sugar
Instructions
For the simple syrup-

Combine the water sugar, water, and basil in a small saucepan. Over medium heat simmer until the sugar is dissolved. Remove the basil leaves and cool completely.

In a large container combine the orange, lemon, and lime juice.

Add the sparkling water.

Add the infused simple syrup one tablespoon at a time, tasting as you go, until you have the right sweetness and flavor.