Beef and Beans a simple recipe made with a can of baked beans, hamburger, onion, brown sugar, ketchup, and mustard. This is a family favorite and it served whenever there is a family gathering.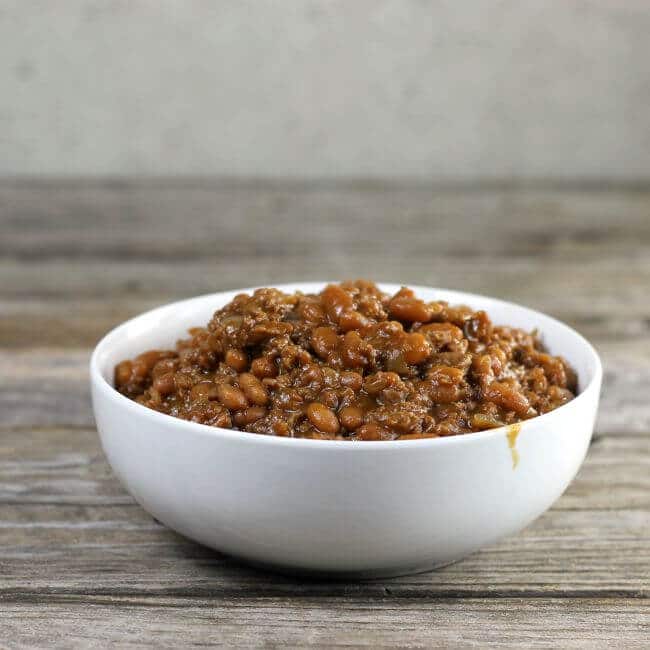 Our family likes to call this recipe doctored up beans, and I guess that is basically that is what it is. But by adding a few additional ingredients to a can of beans and baking it, it turns it to something delicious that I think you will enjoy too.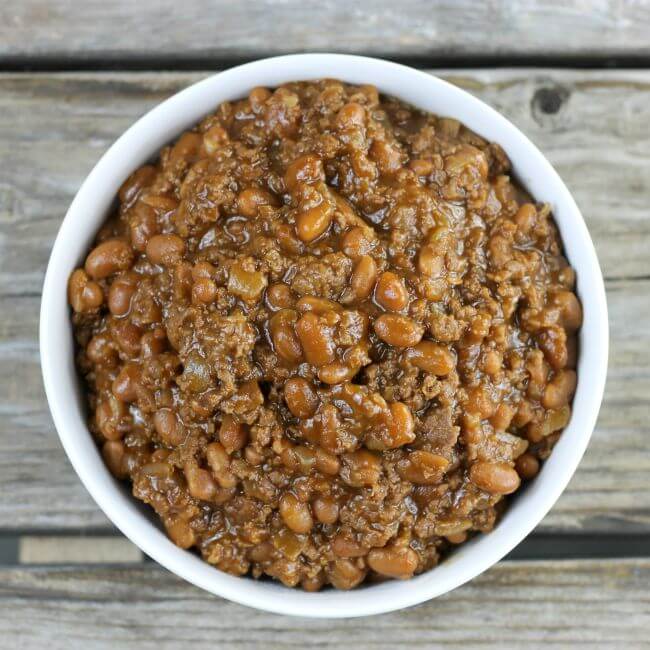 My family always serves this hamburger and beans recipe as a side dish when we are serving things like grilled chicken, brats, hot dogs, and sometimes with baked ham. Really, you can serve it with just about any meal that beans go well with.
But I need to add this, the beef and beans would probably make a meal by itself if you wanted it to. It would be perfect if you were making chili dogs, yum. Something I haven't tried yet, but it is on my list for the summer.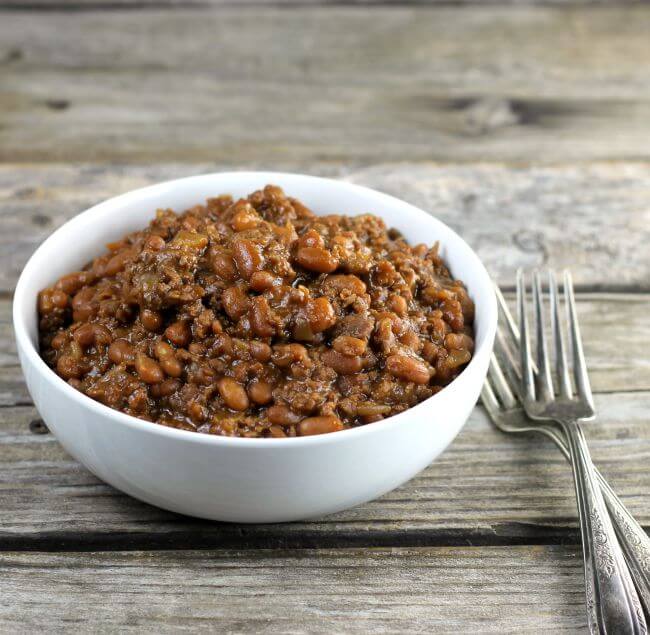 Hamburger Beans Ingredients
Hamburger
Onion
Yellow mustard
Ketchup
Brown sugar
Worcestershire sauce
Baked beans
Helpful Tips:
Buy a quality can of baked beans. I always use Bush's Baked Beans, but you can use your favorite.
Use a lean hamburger for this recipe. Drain any grease that is in the pan after frying the hamburger
There is no need to drain the broth that is in the can of beans you will want to add that with the beans. Although if there is a piece of the bacon that they like to add to these cans, I do like to remove that.
The recipe calls for this recipe to be made in the oven, but you can make it in the slow cooker. Follow the directions, but instead of baking it in the oven place it in the slow cooker and heat on low for 3 to 5 hours.
Steps for making Beef and Beans
Step one
Preheat oven to 400 degrees F.
Step two
Place the hamburger and onions into a Dutch oven. Over medium heat cook until the hamburger is no longer pink and onions are tender. Drain any grease that is in the Dutch oven.
Step three
Add the mustard, ketchup, brown sugar, and Worchestershire sauce. Stir until well blended.
Step four
Add the can of beans and stir in.
Step five
Place the beans into the preheated oven and bake for 40 minutes.
Step Six
Give a final stir and serve.
More easy side dish recipes: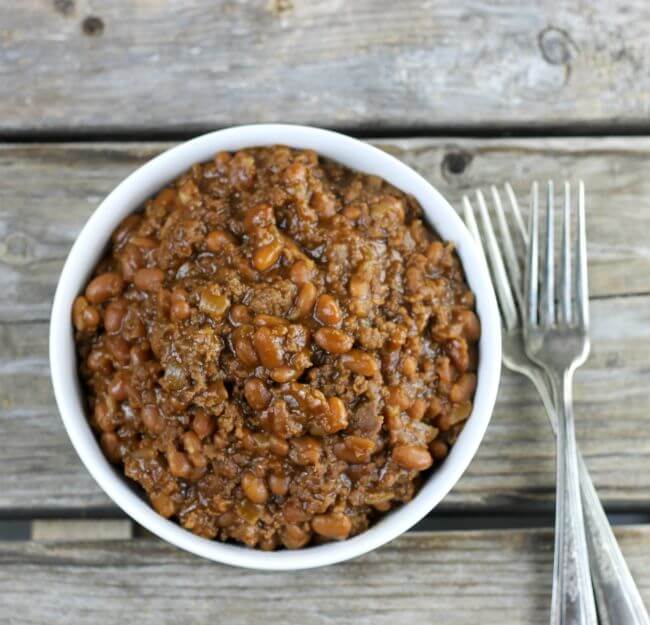 Stay in touch with me on Facebook, Twitter, Instagram, and Pinterest.