I love eating sandwiches… this BBQ pulled chicken Panini is one of my new all-time favorites.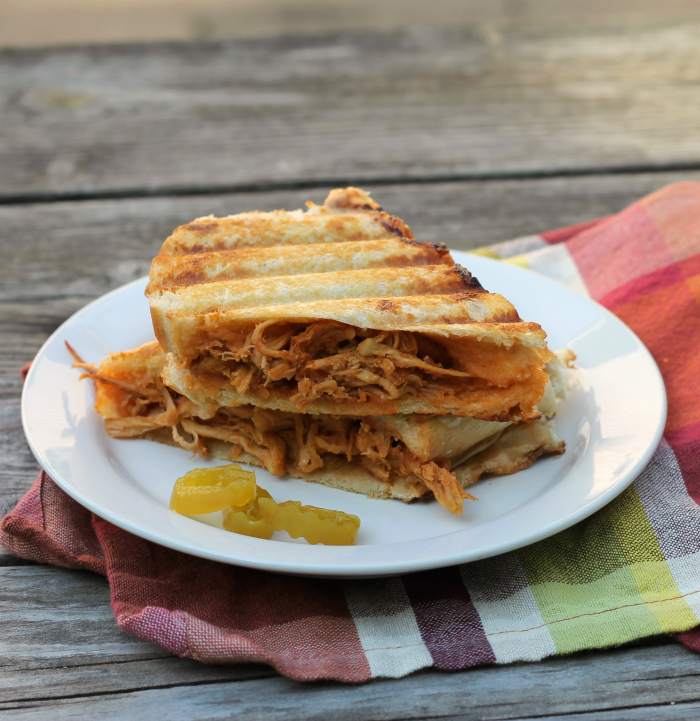 I have always loved eating sandwiches. Growing up on a farm, my family grew their own meat, so we had steaks and hamburger quite often. When those meals came about I would always ask if I could pass on the steak and make a sandwich. For some reason I could never eat enough sandwiches. Today I still love my sandwiches, but I might not pass up that steak for a tuna fish sandwich.
When we went to visit our daughter a couple of weekends ago, we ate at a restaurant that had some great Panini sandwiches. Our son Adam ordered a pulled pork Panini; which he said was delicious. This past weekend when I was looking in the freezer for something to make for Sunday dinner I saw a package of chicken breast and immediately knew what I was going to make.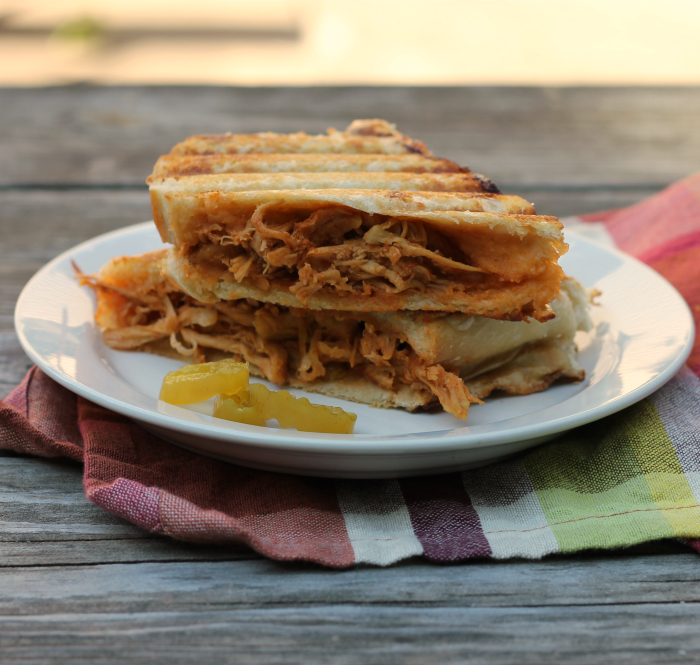 I roasted the chicken breast with only salt and pepper, then shredded the chicken breast, added some BBQ sauce, and baked the chicken just until the BBQ sauce had cooked down and flavored the chicken. We don't have a Panini maker, but that didn't stop the Panini from happening; we used our George Foreman grill, which I think worked nicely.
I loved the sweetness of the BBQ sauce on the chicken with crusty toasted bread. Delicious!
Ingredients
1 1/2

pounds

skinless boneless chicken breast roasted

Salt and pepper to taste

1 1/2 to 2

cups

of BBQ sauce homemade or bottled

Italian Bread sliced about 1 inch thick

Pickled banana peppers or what ever topping you would like

your favorite cheese would be a great addition.
Instructions
Season chicken breast with salt and pepper; roast at 375 degrees F until the juices run clear. Shredded chicken with a fork. Place in a Dutch oven and add BBQ sauce and bake for 20 to 30 minutes at 350 degrees F or until the sauce has cooked down. (You don't want a lot of the BBQ sauce on the sandwich, it will leave the sandwich soggy).

Slice bread about one inch thick. Brush the outside of each slice with olive oil. Place the oil side down for the first slice and top with the BBQ pulled chicken, add the pickled banana peppers or other toppings. Place the other slice of bread on top with the oil side facing the outside. Place on the grill and close lid. Cook until the bread is lightly browned and crusty.

Serve immediately.